Hi, friends!
We are a small studio Plugtopus Agency, we create useful extensions for your Google Chrome. For a long time we worked on full enthusiasm and tried to create products completely free of charge, without requiring money. Unfortunately, the time has come when the number of servers and extensions has grown so much that we simply have to change our business model. As before, we are categorically against obsessive or annoying advertising, collecting personal user data and other things that can interfere with your comfortable work in Chrome. Also, for your convenience in most cases, we try to replace existing banner blocks on the page without adding new ones (all our ads are signed as "Ads by Ext")
Plugtopus Agency is a studio that first added extensions to bypass site blocking. We have created extensions for downloading music from your favorite social networks, made it possible to change the design of popular pages and much more.
Why do we add ads?
1. There are many extensions; it is not possible already to support them in their present spare. Part of the staff left the usual work and now constantly support them, and develop your favorite products.
2. Servers and domains - cost money. For extensions that allow you to bypass the blocking of sites (vpn, proxy) we buy expensive solutions, with a large bandwidth (so you will have good speed of the sites)
What kind of advertising formats do we use?
1. Replacement of banners of popular advertising networks (without adding new blocks)
2. Collection of impersonal user data (for example, your searches)
3. Adding new banner blocks to popular sites (very rare)
4. Pop-up windows (very, very rare)
We try to use the most invisible advertising, so that it does not interfere with the use of your favorite browser.
It was a difficult decision, but we have to implement this monetization in order to keep existing extensions working, and to create new ones.
If after that you are still against our advertising:
1. You can delete our extension
2. Install an extension that will block ads in your browser (for example AdBlock, uBlock, etc.)
Thank you very much for using our extensions!
With respect and great love,
Plugtopus Agency
How To Remove Chrome Extensions?
Typically when I've uninstalled a Google Chrome Extension I've done it by typing chrome://extensions in the Google address bar. Or, you can use the browser's Customize and Control settings page. The process is easy as you would expect if the extension shows.
1. Click the Customize and control menu icon on the Google Chrome toolbar and then More tools.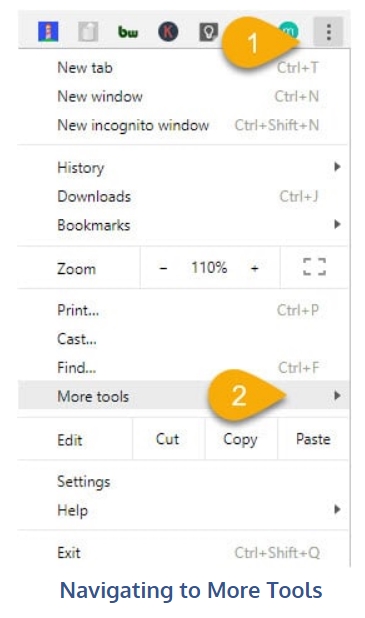 2. Select More tools from the menu.
3. Select Extensions from the side menu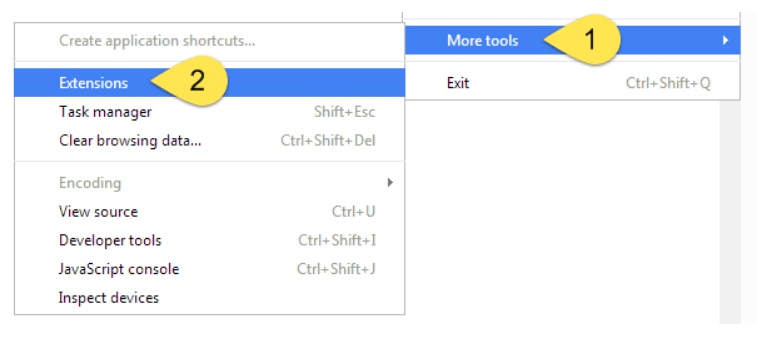 4. Click the trash can icon link next to the extension you wish to remove.